ORIGINAL DESIGN MANUFACTURING (ODM)
An original design manufacturer (ODM) is a company that designs and manufactures a product according to the customer's specifications and that product is rebranded by the customer for sale. Our ODM services allow our customers to make products without having to run a factory.
OUR DESIGNS. YOUR STANDDARDS.
Sourcebynet helps our customers design beautiful furniture that are built to their specifications while maintaining exclusive intellectual property rights for them. The key advantage of Sourcebynet's network is that it offers our global clients access to unsurpassed industry trends analysis.
1. Product Idea
Our sourcing and sales staff visit on a daily basis, across four continents, fairs, shop-floors, factory production lines and sampling rooms to pick up hot commercial trends.
2. Design & Collaberation
We share the ideas we gather through these visits with our in-house designers, who cultivate them to design inspiring ranges to meet the technical and design requirements of your market and end customer.
3. Product Quality Compliance
Thus we are able to deliver high quality products by leveraging on our position of having one eye on the market, one foot in the factory.
Social and Ethical Compliance Management
Sourcebynet educates and influences our suppliers to be socially responsible in ensuring that their workers are treated fairly and ethically. We do this through social compliance audits, such as BSCI and SMETA.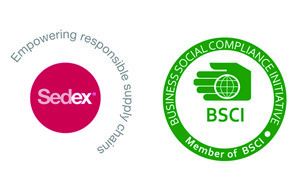 Our suppliers who have completed the social compliance audits are shown to have complied with the following code of practices:
Giving workers the rights of Freedom of Association and Collective Bargaining
Not discriminating against workers
Providing workers with fair remuneration
Ensuring that workers have decent working hours
Enacting occupational health and safety protocols in the factories to protect workers
Not employing children (no child labour)
Special protection for young workers
No precarious employment. Precarious work is a term used to describe non-standard or temporary employment that may be poorly paid, insecure, unprotected, and unable to support a household.
No bonded labour. Bonded labour is when people give themselves into slavery as security against a loan or when they inherit a debt from a relative.
Taking steps to protect the environment in the operation of the business.
Engaging in ethical business behaviour.