After a two-year hiatus, the Vietnam International Furniture Association Fair 2022 (VIFA) will return as an in-person event at the Saigon Exhibition and Convention Centre (SECC) in Ho Chi Minh City, Vietnam. VIFA, Vietnam's leading furniture fair, brings together furniture enthusiasts and key players across the furniture industry to discover new products, learn about latest design trends and take advantage of networking opportunities.
With the fair fast approaching, we are happy to confirm preparations are well and truly underway for Sourcebynet Vietnam. The 90m² stand will host a captivating selection of new products from Vietnam, South East Asia, as well as our China offices. The theme of this year's stand will focus on Sustainability. This is to support and promote Sourcebynet's company-wide objective of becoming a Planet Friendly company, in line with our Design4Life sustainability strategy.

There will be innovative new materials introduced throughout the collection, such as BioHusk, an innovative material formed through waste rice husk infused with lignin and starch. BioHusk is bio-based and utilises waste materials at the end of their product lifecycle. 

Another highlight for the up-and-coming exhibition are the new recycled plastic products, designed and produced in both Vietnam and China. Sourcebynet has embarked on a partnership with a Vietnamese plastic processing company, that actively collects, sorts, cleans, and compresses recycled board.  A series of tool-less tables have been created to support a responsible end of lifecycle treatment of the product. This enables each table to be easily and efficiently recycled.
As well as this ground-breaking new range of tables, Sourcebynet has developed a selection of injected mould plastic chairs that contains over 93% recycled post-industrial plastic waste. Available in two colours, the chairs are sure to become the focal point for the exhibition.
Continuing with the sustainability theme, our upholstery range will be using recycled ocean bound fabric, showcased in several different shades and textures.
The Sourcebynet stand will also include a selection of different fabrics available for our customers to choose from.
The Sourcebynet stand will also see several rapidly replenishable materials on offer such as the Take Bamboo range and natural rattan from Indonesia.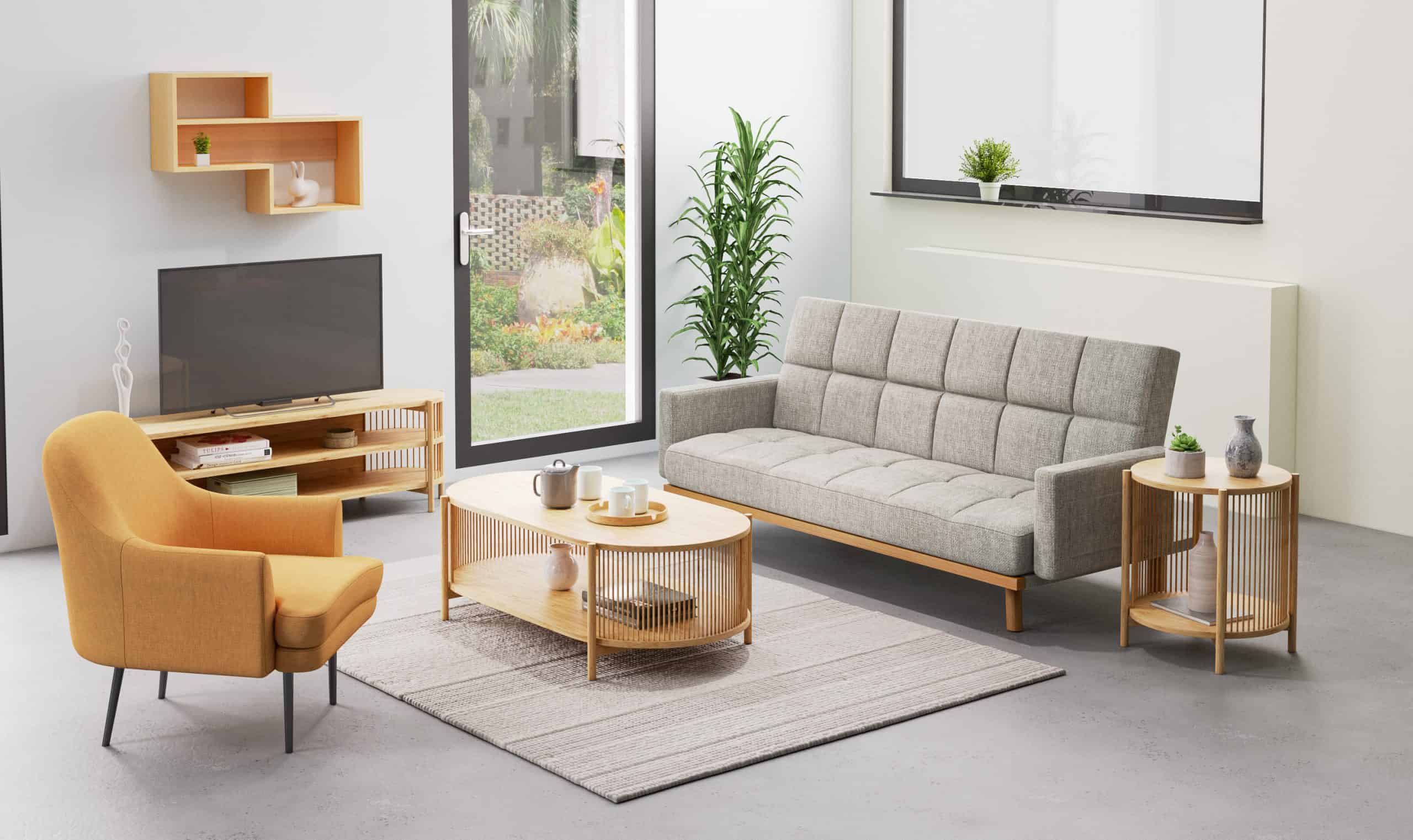 Although the current climate of the furniture industry is changing, Sourcebynet remains very optimistic about the VIFA event, having confirmed several key customers from Australia, USA, Korea, and Malaysia.  
As champions of sustainability, we at Sourcebynet are excited to bring our customers with us on our sustainability journey and welcome back many after recent times. Our ambition is to become the recognised supplier for responsible glocal sourcing, as well as sustainable design, build and sourcing of products across the globe. The VIFA fair is sure to help us reinforce our position.