Design for Disassembly (DfD) has become a staple within the furniture industry, like such terms as knock-down or recyclable are today. 
With #fastfurniture continuing to grow year on year as a worldwide issue, more needs to be done. 
Each year in the European Union, 10 million tonnes of furniture are discarded, the majority of which ends up in landfills or incineration
. DfD is a way to help reduce the amount headed to landfill. But what does it all mean and how can we really make a difference?
Design for Disassembly is a powerful tool not only to enable measurable sustainability to the lifecycle of a product, but crucially so much more. ​​​​It takes nature over a year and a half to restore what the world's population consumes of natural resources in a single year. Based on the above bold statements, fundamentally there is a need to transition to a circular economy, and Design for Disassembly plays a crucial role in achieving this.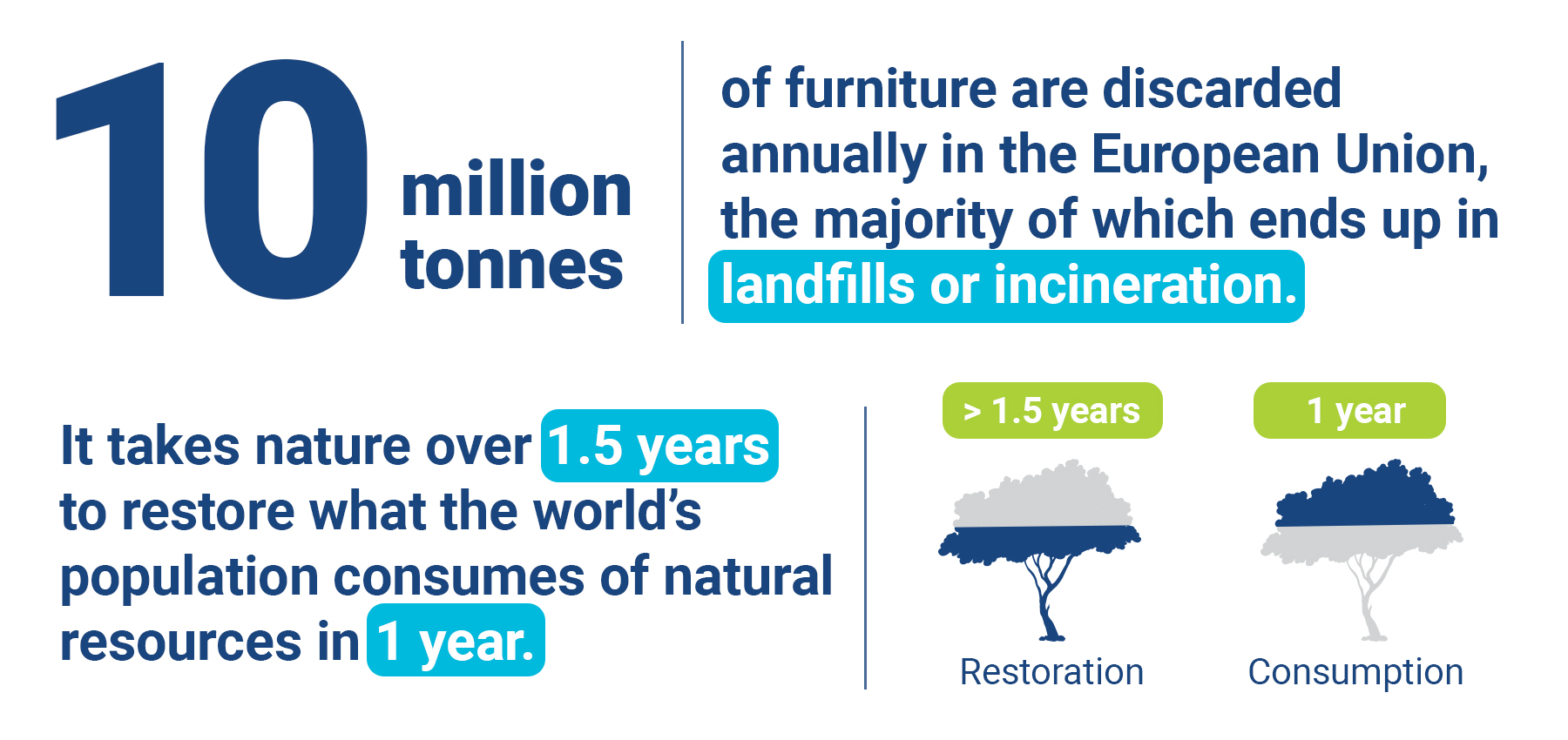 Previously Design for Disassembly used to consider the whole life cycle of a product, from cradle to grave. Today, Cradle to Cradle is the necessary end of life outcome for all furniture products.
There are several pointers that need to be applied right at the start of the design process to ensure that a product has been designed for disassembly. If disassembly is not considered from the outset, at the concept stage, it will be more difficult to apply at later stages without significant changes to the original design.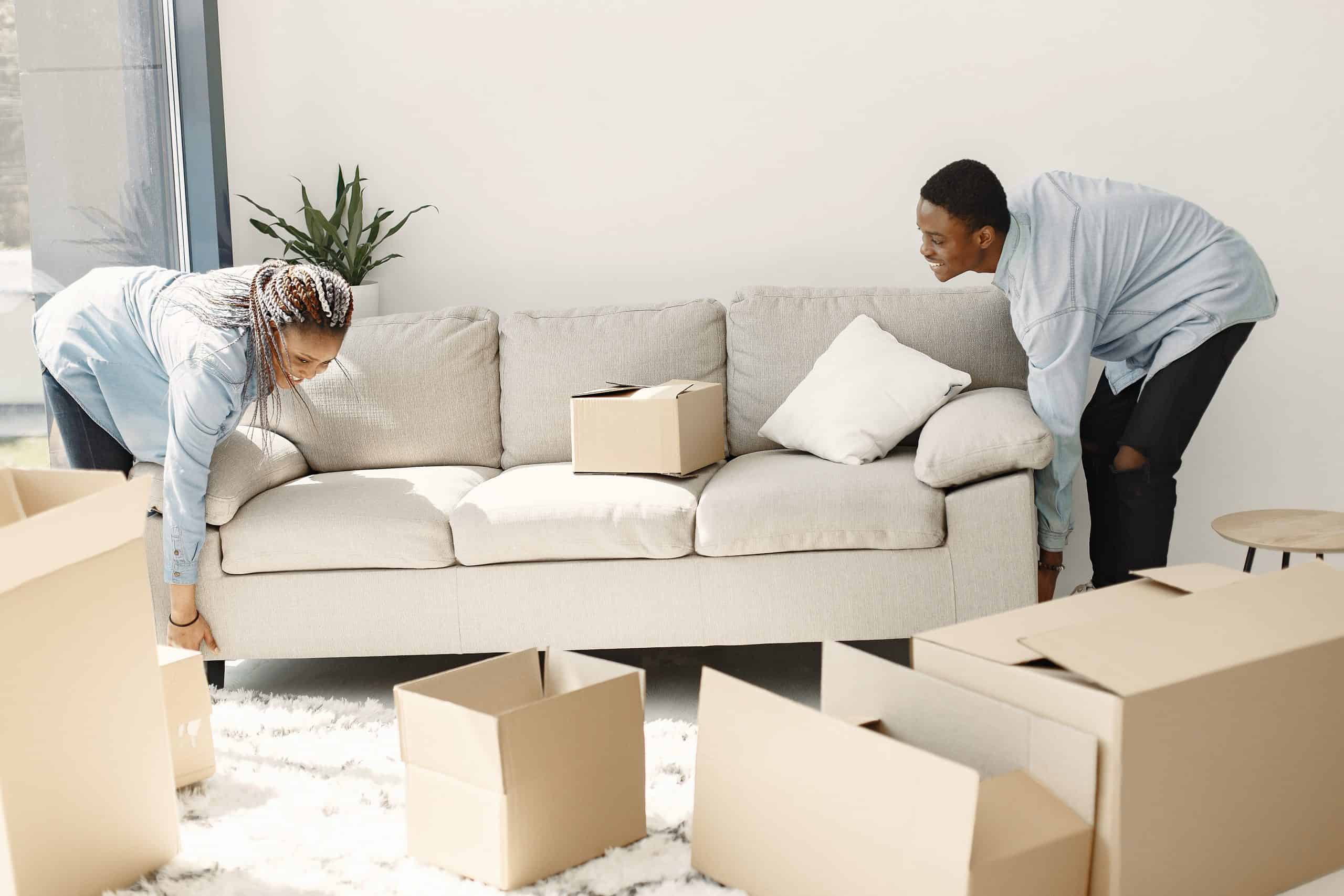 During the design process, each component needs to be engineered to promote easy separation and repairability. Every material used needs to be critiqued, reviewed, and confirmed that it can be either reused, repaired, regenerated, or recycled. If a design can be made using fewer parts and material types, the easier it will be to sort and recycle. It is also vital to eliminate unnecessary or redundant material to ensure that at the end of the product lifecycle, each part can be consciously taken care of.
But it doesn't just stop there. The afterlife of a product needs to be considered as part of DfD. Where a product is to be reused, repaired, regenerated, or recycled, it is extremely important to define who will do it and how it will be done. Simply proposing that material or parts of a product could be recycled is only half the job. Designers and manufacturers need to know if the end consumers' location has the facilities to support the end of lifecycle.
Design for Disassembly (DfD) helps support the ability to repair a product, allowing components to be reused, refurbished, or regenerated as a by-product or material in the circular economy.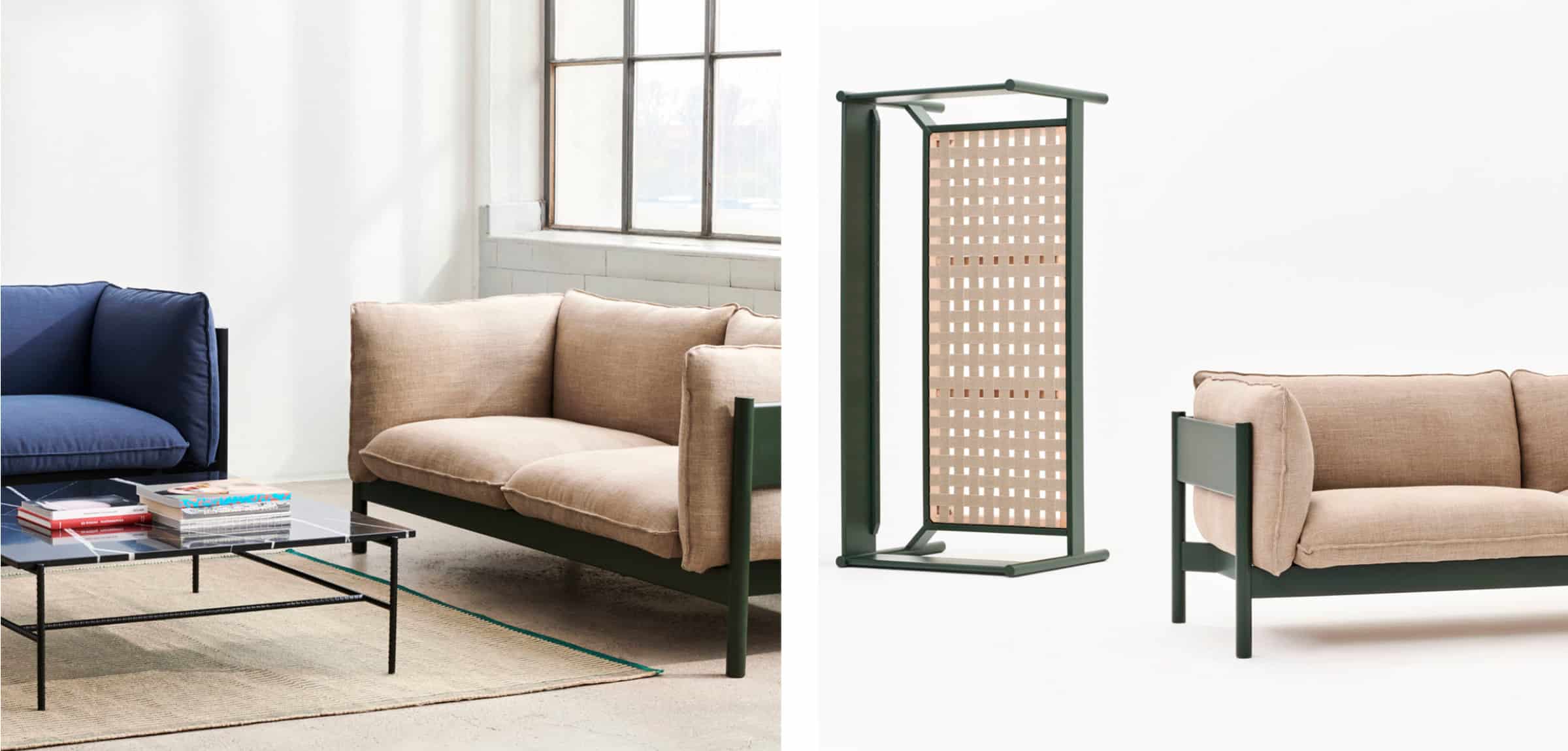 A prime example of DfD within a furniture product is the recently released Arbour Eco Sofa from Danish design house, Hay. The sofa was designed and executed by Daniel Rybakken and Andreas Engesvik. The sofa is designed for disassembly, with each component engineered to promote easy separation and repairability. The Arbour Eco Sofa proved to be such a success, that it received the prestige accreditation from the "Nordic Swan" ecolabel. The Nordic Swan ecolabel is an official sustainability certification system found in Nordic countries and signifies that a product meets demanding requirements for chemicals, and use of energy and resources, throughout its entire life cycle.​​​​​​​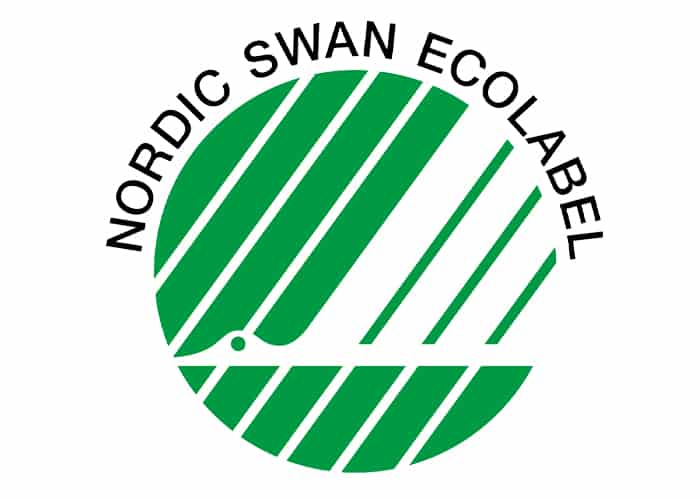 Today, only 1% of textiles are effectively recycled.
DfD is not only present within the furniture industry. The process is prominent within the apparel industry, with many emerging technologies being developed to help aid. Resortecs — Recycling made Easy represents the technology, method, and commitment to achieving full circularity in the textile and fashion industries. Today, only 1% of textiles are effectively recycled. Therefore, Resortecs' mission is clear: make recycling easy and actionable for fashion brands, recyclers and all supply chain partners through innovative design-for-disassembly technology. Resortecs combined thermal engineering, industrial design, and chemical engineering to develop state-of-the-art solutions to close the loop in fashion.

Smart Disassembly™ and Smart Stitch™ developed by Resortecs
Resortecs have developed Smart Stitch™ and Smart Disassembly™, a solution for multi-material disassembly in a fast, easy, and cost-efficient manner. Garments stitched with Smart Stitch™, a heat-dissolvable stitching threads, can be disassembled on an industrial scale thanks to Smart Disassembly™, a low-emissions thermal disassembly system. Combined, both innovations make it possible to recover up to 90% of clothing's fabric.
​​​​​​​Throughout SBN's Product Stewardship Management System, we are focused on the end use of a product, with ideally all products having the ability to disassembly. If a product is to be discarded, we ensure Design for Disassembly (DfD) is implemented to support component disassembly.
Design for Disassembly (DfD) is a design strategy that is very much a focal point of Sourcebynet's Design4Life Sustainability Strategy.